Discover your growth path with us
Welcome to Via Institute, a boutique coaching, training and consultancy company dedicated to supporting individuals and organizations on their journey towards wholeness and autonomy.
Our services include coaching, supervision, mentoring, and professional training in all these three fields. We also educate leaders in the fields of psychology and communication. In the consultancy field we specialize in organizational development through uncovering unconscious patterns in teams and systems.
At Via Institute, we truly strive to lead by example. "We teach what we do and do what we teach" – the epitome of our commitment to authenticity and reliability.
We are passionate about what we do, and we take pride in working with individuals and organizations to help them reach their full potential. Our aim is to help clients achieve autonomy through the power of education and self-development. We utilize a key approach that combines Transactional Analysis and Mindfulness with a deep belief that everyone is fundamentally OK. We work with both individuals and teams to raise self-awareness and spontaneity, ultimately empowering our clients to succeed in their personal and professional lives.
We believe in empowering our clients to become authentic leaders and our team of professionals are here to guide and support you every step of the way. Join us on this transformative journey towards personal and professional fulfilment.
We are a team of passionate and dedicated professionals who bring a wide range of experience to the table. We are senior practitioners who have spent years honing our skills and perfecting our craft. Each member of our team brings a unique specialization, providing our clients with a comprehensive approach to their needs.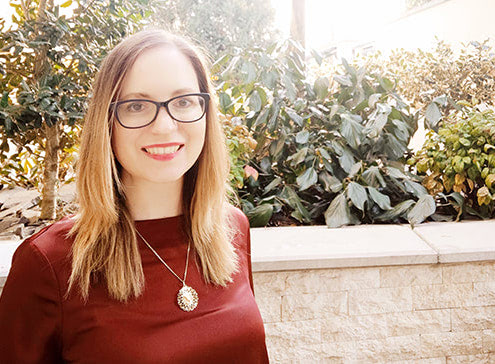 Silvia Gallová, MCC
Coach, Learning Strategist & Facilitator, Consultant
Silvia is an internationally recognised expert in coaching and coach training and founder of Via Institute. She is certified on Master level (MCC), and apart from working with individual coaching clients, she works as team coach, supervisor, learning facilitator, mentor, and consultant.
Her coaching style integrates transactional analysis, mindfulness & compassion approach, and biodynamic psychotherapy. In her work with organizations, she combines agile methodology with psychodynamic approach, helping to surface ineffective unconscious patterns in organizations and teams and transform them to a new, more effective strategies. She is a recognized expert and speaker in topics of authentic leadership, burn out, stress management, psychological safety in teams and relationships, and mobbing.
She works mainly with executive leaders and teams from various fields, with entrepreneurs and wide range of individual clients.
She specializes in implementing coaching programs in organizations and in uncovering unconscious patters in systems. Her trainings and lectures focus on developing coaching, communication, and leadership skills.
Education & experience
Silvia is ICF certified coach on Master level, with more than 3 000 hours of coaching experience and 300+ hours of coaching-specific education. As a registered coach-mentor and coach supervisor, she helps other coaches to improve their coaching performance. She holds master's degree in journalism, Diploma in International Law & International Relations, Diploma in Business Coaching, Diploma in Coaching Supervision, Diploma in Team Coaching and a certification in Integrative Coaching. She is certified trainer and facilitator. She is also trained in the fields of Transactional Analysis, Non-Violent Communication, Motivational Interviewing, Agile Leadership, Community Building and Trauma Psychotherapy (biodynamic approach).
She is active in professional coaching organizations. She is a Council Member of European Mentoring and Coaching Council (EMCC) Czechia & Slovakia responsible for the area of quality standards and ethics. Within Slovak Association of Coaching (SAKO), she is a member of Accreditation and Certification Committee. Within International Coach Federation Slovak Chapter she is a member of Senior Advisory Group.
She works in Slovak and English language, across Europe.
My Philosophy
My mother taught me that on every occasion, people do the best they can in the certain moment. And that they have good reasons why they behave the way they behave.
I guess it was these two messages I received soon in my childhood that evoked my interest in the psychodynamic work. I believe that understanding of our unconscious patterns brings more clarity to our decisions and letting unhelpful patterns go invites more autonomy to our lives. My approach is rooted in theory of Transactional Analysis and its key philosophy:
I see every human being as "being OK" and I work with my clients from I am OK – You are OK position.
I believe my clients has their own capacity to think and a huge potential and my role is to help my clients to connect with these capacities and not to be in their way to reach them.
I believe that each of us has unconsciously, very long ago, created a script about how our life is going to look like and that this script can be re-designed in the adulthood to enable us to live more autonomous and conscious life, engage fully in our relationships and enjoy ourselves having more freedom in our choices.
Michaela Svrčková
Coach, Mentor, Learning Facilitator and Strategist
Michaela has dedicated the past fourteen years to building her professional career around empowering teams and individuals on their journey towards achieving their objectives. She has evolved from being a teacher to a facilitator, team leader, people manager, and now, a coach and mentor. Her unwavering motivation stems from witnessing the personal and professional growth of those around her.
Her work
Her work is inspired by various fields such as transactional analysis, mindfulness, growth mindset, non-violent communication, agility, design thinking, motivational interviewing, and organizational change management. She employs approaches, methods, and techniques that delve into the unconscious processes of her clients. As a coach, Michaela places great emphasis on the power of self-awareness. She understands that exploring the unconscious self is key to understanding one's true desires and the resources needed to attain them. She views the relationship between herself and her coachees as a partnership built on mutual respect, valuing their unique perspectives and ways of thinking. Michaela sees her coachees as naturally creative, resourceful, and whole individuals, and she is committed to help them unlock their potential.
Education & experience
Michaela studied Translation and Interpretation in Madrid, where she also did her postgraduate studies in Management and International Trade. She holds a Diploma in Business Coaching, as well as certificates in Systemic Organizational Coaching, Agile Team Facilitation, Agile Coaching and PROSCI Change Management. She is currently applying for her ICF credential on a PCC level.
She works in Slovak, English and Spanish.
My philosophy
"I'm here to empower your growth through integrative services, drawing on a variety of approaches. Together, we'll uncover self-awareness, cultivate empowering mindsets, and unlock your inner resources for tangible results in your personal and professional life. Expect meaningful transformation, increased self-confidence, enhanced goal-setting and decision-making skills, and a clearer path towards realizing your fullest potential."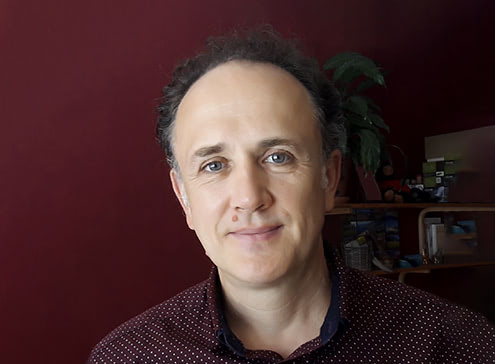 Karol Herian
Learning Facilitator, Team Development Facilitator
Karol studied computer science, which led him to consistent and systematic thinking. However, to focus his thinking on social and personal issues, he did his doctorate in philosophy. Karol taught at several universities, in Prague he was managing projects in Civic Forum Foundation, in Bratislava he was the editor of a cultural weekly. For two years he was traveling in the USA, wrote two novels and two plays. Karol led educational teams within non-formal education organizations and was a chair of a university department. He has been freelance since 2010 and works as a trainer, coach and facilitator. He works with individuals but above all with groups; with respect and passion he assists in the development of people, teams and organisations.
Two topics attract his professional attention.
First: human nature, personalities, and relationships, sources of motivation, prerequisites for cooperation, conditions for effective functioning and leadership of teams. Second: ways of effective learning, how to design, test and implement different educational formats, how to create strategies and tools to support people and apply them elegantly for different target groups.
Education & experience
Karol has completed many trainings such as Training of Trainers, Motivational Interviewing, Coaching and lately he is helping to develop the global network of Community Building International facilitators. His clients include individuals, NGO organizations, small companies, but also a number of corporates established in the Czech Republic and the Slovak Republic. Frequent topics that Karol brings to his clients: Leadership; Team development; Individual and Team Coaching; Building learning organization; Facilitation of meetings; Motivation and Accountability; Conflict Resolution; Community Building, etc.
Pavol Pavlík
Head of Marketing, Branding & Strategy Coach
Pavol draws on his experience managing a successful advertising agency focused on marketing activities and projects, including graphic design, advertising, online marketing, and events, to support Via Institute as its Head of Marketing. As one of the executive managers of the established agency, which he co-founded with partners 24 years ago, his expertise and the capabilities of his team have made the agency a leader in graphic design, branding strategies, and marketing consulting.
His work for Via Institute
Today, he lends these skills to the Via Institute and ensures all marketing event activities as well as events' organization.
In addition to his active marketing work, he also serves as a full member of the individual coaching team. As a marketing and business strategy coach, he helps clients navigate the turbulent waters of business and marketing to improve their businesses and career growth.
Pavol is also actively involved in supporting his community and industry development. He is a member of several professional initiatives and regularly attends conferences and seminars. His work as a marketing and business strategy coach allows him to work with various clients and help them achieve their goals and build successful businesses.
we value the following principles:
Care personally
We firmly believe that people thrive when they feel cared for and supported. We consistently strive to create an environment of respect, empathy and understanding for our clients, which allows them to explore and overcome personal challenges.
Be passionate and curious
We are passionate about our work and always approach it with a curious mindset. We constantly seek to learn and develop our skills, which allows us to better support our clients and their unique needs.
Be sustainable
We acknowledge the impact of our actions on the world we live in and strive to promote a sustainable and ethical approach to our work. We believe in building long-term relationships with our clients and nurturing them to achieve lasting success.
Be reliable
Trust is a key component in any successful coaching or mentoring relationship. At Via Institute, we strive to earn and maintain the trust of our clients by delivering high-quality services that are consistently reliable.
Be authentic
Personal authenticity is a cornerstone of our approach to everything what we do. We believe that by encouraging our clients to tap into their true selves, we can help them achieve their potential and overcome any obstacles standing in their way.
We do what we teach,
we teach what we do.
Professional trainings
We offer a wide range of professional training programs in coaching, mentoring, and supervision. We train helping professionals, or aspiring helping professionals, as well as leaders, managers, and entrepreneurs, helping them to achieve mastery in their field.  Our training programs come in the form of professional trainings, masterclasses, and other forms of hands-on learning experiences.
Organizational development
As consultants we focus on organizational development by delving into the unconscious patterns that exist within teams and organizations. Using a psychodynamic approach, we create deeper understanding and facilitate sustainable change. Our specialized skills allow us to help businesses thrive by uncovering unseen obstacles and creating solutions that lead to long-term success.
Team development
We offer a range of experiential team development activities that promote psychological safety in the team, encourage communication and reflective practice, and ultimately drive transformation and performance. Our team coaching approach is tailored to meet the needs of leadership teams across different industries, and is designed to help teams improve their effectiveness, build trust, and achieve their goals.
Personal development
We are passionate about helping people achieve personal development by increasing self-understanding and self-compassion. We specialize in psychodynamic coaching, so our aim is to provide insights into unconscious patterns that may be hindering progress towards achieving personal goals. Whether you want to work on personal change, career development, or relationship issues, our coaching services can help you achieve the growth and transformation you desire.
Collaboration with professionals
WE BELIEVE THAT PARTNERSHIPS ARE THE KEY TO SUCCESS.
That's why we focus on developing partnerships with organizations where our values resonate. We understand the importance of meeting professional and ethical standards and strive to ensure that our partnerships reflect this dedication.
We greatly value our partners and appreciate the opportunity to work with them towards enhancing our services and enhancing the wider professional community.